Something tells me this is going to be a long one (that's what she said).
It's amazing how with Lost, a single episode like "Enter 77" can drastically change so many of our assumptions of things that not only occurred in this season, but also in past seasons. It really makes me excited (and sad, of course) for the day that the series wraps up, and we'll be able to go back and re-watch all the episodes in a new light, hitting ourselves on the head and proclaiming "of course! Now it all makes sense! How did we miss that?!" At least that's my hope. My worst fear (besides clowns living under my bed) is that the exact opposite will be true – that upon learning more answers, we'll go back and watch episodes thinking "well that doesn't make any sense" and have to come up with illogical, intricate explanations to rationalize the actions and make them fit into the story.
But for now, I'm still riding on the optimistic high of the last episode. Let's get analyzing…
CFL
. Right off the bat, the episode started with two very strange things. First was CFL, making her claim that "I have never seen this place before." Again, like so many of you, I just find it very hard to believe that CFL, living on this Island for 16 years, going so far as making maps of it, would have never stumbled upon a Dharma Farma in the middle of the Island. I know for a lot of people, this just adds evidence to the "CFL is really an Other" argument – but strangely, no part of me believes that argument. It's possible that I'm totally wrong, but there seems to be a lot more evidence that she is NOT an Other than she IS an Other, and is lying about it.
Think back to last season's "Maternity Leave", where she helped a drugged up Claire escape from the Ethan and the Others, who clearly wanted her. If CFL is really an Other, why would she have done this? To keep up her charade with our Survivors? No – Claire was drugged and it took a lot for her even to remember that CFL was involved. After all the trouble that the Others went to in order to capture Claire, it doesn't make sense that they would give it up in order to keep CFL as a "mole" among the Survivors – especially because it was probably just as likely that Claire would never even remember her involvement in the escape.
Instead, I look to CFL's other comment as the writers' explanation for how CFL could have lived on the Island for 16 years without stumbling upon the Flame Station - "I have survived this long on the Island by avoiding confrontations like this." This statement allows me to suspend my disbelief about her lack of knowledge about the Island. It paints the picture of CFL as a crazy, skittish, scared woman who kinda went off the deep end after killing her crew and having her baby kidnapped. She built a bunker, (probably tapped into one of the Other's underground power lines in order to provide the electricity), and kept to herself. She set traps to catch anyone who came into "her territory", but didn't actively journey outside of it – thus, her hermit-like existence kept her from ever discovering the Dharma Farma.
Does it make total sense? No. Is CFL lying about stuff to our Survivors? Likely. Is she an Other? I'm still saying no. The good news is that we should finally get an answer to this question in the next few episodes, as the search party makes their way to Otherland.
Compass.
The other thing that made no sense to me was the compass that Sayid was using to follow a north route across the Island. In the first season, didn't we establish that compasses didn't work on the Island due to the "unique magnetic anomalies" there? If memory serves, Sayid's compass
always
pointed North, didn't it? If the compass is now working, it means one of two things:
The magnetic mojo was localized to the area just around the Swan Hatch, and once you are outside this area, magnetism returns to normal and compasses work as advertised.
The Implosion of the Swan Hatch destroyed this magnetic anomaly, and now compasses work anywhere on the Island.
Either way, with compasses now working, and Sayid and Sawyer having different maps of the Island, you kinda get the feeling that the whole Island is going to start opening up, and our Survivors are going to finish exploring the yet-undiscovered regions of it. Now that we've seen the final Dharma Station, and assuming we get to Otherland in the next few episodes, it's excitingly possible that we'll have seen all major areas of the Island by the end of the season!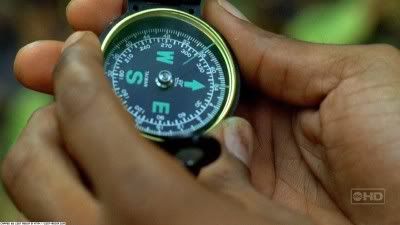 Two more things before we get to the meat of the episode…


Cats. A lot of people seem to be questioning the cats that were seen in the episode, with people theorizing everything from Patchy's cat being the same cat that Sayid saw in his flashback to the cat on the Island being another manifestation of Smokey.

I think it's much simpler. Take a look at the two cats side by side: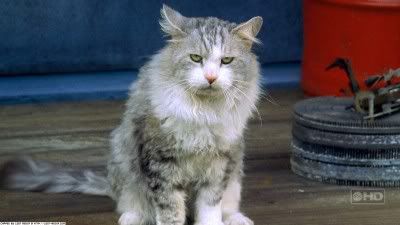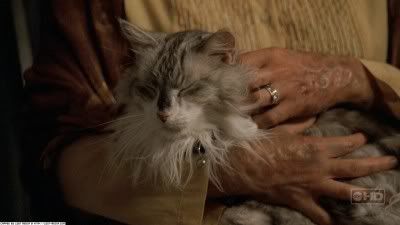 Clearly, they are two different cats (check out the difference in fur coloring on the nose, and the general texture of the body hair), so I think you can rule out the cats being the same. Patchy had named the cat Nadia, which indicates that the cat has been with him for a while, and not just some temporary manifestation of something from Sayid's past (like Kate's horse) that our Survivors were now seeing.
The sad irony of course is that the name Nadia is not only the name of famous gymnast Nadia Comaneci – but also Sayid's former flame, who he refused to torture, spent years trying to track down, and allegedly is now dead (based on Sayid's comments to CFL last season).
As for the deeper meaning behind the cat in the episode? Symbolism. From the flashbacks, we learned that Sayid was spared torture (or possibly death) because one of his former victims did not want Sayid to suffer the same way that she (and her cat) did. By having Patchy with a cat on the Island, it triggered the memory (the way a good flashback episode should!) and helped remind Sayid of his actions, explaining why he isn't going to kill or torture Patchy for information on the Others.
(Of course, this is a stark contrast to Sayid's previous acts of torture on the Island thus far. He didn't seem to have a problem with torturing Sawyer or Ben to get information from them… but I suppose that's because he didn't see a cat to remind him that he shouldn't be doing those things. So it turns out cats can be a positive influence in your life!)
Sawyer
. The other little thing I liked about this episode, which was easy to overlook, was that Sawyer continued to be pining for Kate. Last episode, we saw him come back from his "guy's outing" and look for her to share his takes (and some beers) and rekindle their relationship. This episode, we seem him worried about her and missing her – and that's what we in the business call "emotional continuity" between episodes – something that is often missing on Lost due to its sheer number of characters and storylines that it juggles week in and week out. Sawyer finally seems ready to move into relationship-ville with Kate, after resisting it for so long... but too bad Kate is moving (emotionally and quite literally) closer to Jack at the same time.
Okay, enough fluff. Time for the main course.
Patchy
. Although his real name is Mikhail Bakunin (or is it?!). But from here on out, he'll be referred to as the much easier to type "Patchy", which also gives a teddy-bear like feeling to this seeming hardened Russian comrade.
I should also point out that there was a real life Mikhail Bakunin, who didn't have a patch.
He lived in the 1800s and is considered one of the founding fathers of anarchism, famous for spreading propaganda, encouraging rebellion, and bringing down "the man". He also denied the concept of free will (Juliet's speech in the season premiere, anyone?), and spent some time in the Soviet Army.
Why do we care? Aside from the fun similarities and symbolism we can pull out from the real-life Bakunin, it's another example of an Other taking on the identity of someone else – just like Ben was "Henry Gale". Sure, it's possible that Mikhail is the Russian equivalent to "John" and Bakunin is the equivalent to "Smith", but if not - it raises the question (I almost wrote "begs the question" there, but thanks to FOB Alec, I now know how to use that phrase properly!) – why do the Others feel the need to come up with fake names in the first place? More on this later.
Probably the biggest question that needs to be answered before analyzing this episode is, "Can we trust what Patchy told us? Or, as CFL warned us long ago – do Others just lie and lie?"
Let's look at precisely what Patchy told us:
He spent time in Afghanistan with the Soviet Army
After the Cold War ended, he answered a newspaper add to "save the world"
He joined the Dharma Initiative and came to the Island 11 years ago
The purpose of the Flame Station was to communicate with the outside world.
The Dharmites died in a foolish attack (or "Purge") of "the Hostiles"
Patchy is the last remaining Dharmite because he didn't get involved in the Purge and made a truce with the Hostiles, where he would remain inside the Dharma Farma Valley.
The Hostiles were not interested in the satellite dish because it hadn't functioned for years.
The Hostiles were on the Island for a long time before the Dharma Initiative ever arrived.
Then, at the end of the episode, he claims he was never a member of Dharma, but that everything else he said was true.

Okay – so if that is the case, we would eliminate Statement #6, and take all the rest for fact. But should we?

The answer is yes.

While it is possible that Patchy is an Other, and lying about everything to Sayid – I think the writers did everything they could to eliminate that possibility. Think about it. You're a writer on Lost – how are you ever going to convey any real information about the Others to the audience, when the audience has been trained to assume everything they see or hear from an Other is a lie? Even if you wanted to finally give some answers, the Internet Lost Fans would immediately question the validity of those answers, assuming they were just more lies. So what do you do?

First, you announce in a national magazine (Entertainment Weekly) that "the connection between the Others and Dharma gets revealed in Episode 11". Then, you have the character flat out say "Okay, I lied about one part – but the rest of it is all true." In my mind, that's the best you can do to address the skeptics who don't trust that we were actually given real answers. So, based on that, we can analyze the following statements:

Patchy spent time in Afghanistan with the Soviet Army. If this statement isn't true, and Patchy has lived on the Island his entire life, then why would Patchy be so "Russian" compared to the seeming bland-European-American culture of the rest of the Others? Doesn't add up for me, so I'm saying it's true – which means Patchy was "recruited" and brought to the Island. If he's not Dharma, he wasn't recruited as Kelvin was (which would have indicated some sort of "post-military" preference in Dharma employees) – but was probably brought in similar to how Juliet was brought in. Individually recruited and enticed to come to the Island.
After the Cold War ended, he answered a newspaper add to "save the world". You might throw this statement out as being a part of the "being a member of Dharma" lie – but it's also possible that Patchy was recruited differently than Juliet – that the Others (under the guise of some corporation a la Mittelos) placed advertisements in the real world and held a formal interview process to determine who was "worthy" of coming to their Island home. But why? Juliet was brought in for her baby-making knowledge to address a very real issue for the Others. But Patchy? I've got a theory (that it's a demon), more on that later…
He joined the Dharma Initiative and came to the Island 11 years ago. Do we throw out the "joined the Dharma Initiative" part and keep the "came to the Island 11 years ago" part? I think so. You'll see why in a minute…
The purpose of the Flame Station was to communicate with the outside world. Agreed. It's got a big satellite dish. Duh.
The Dharmites died in a foolish attack (or "Purge") of "the Hostiles". Patchy's pro-Other agenda is already creeping through here, calling the Purge "foolish" – since clearly the Others won that battle.
Patchy is the last remaining Dharmite because he didn't get involved in the Purge and made a truce with the Hostiles, where he would remain inside the Dharma Farma Valley. Falsch!
The Hostiles were not interested in the satellite dish because it hadn't functioned for years. Perhaps a half truth. Maybe the satellite dish didn't work, but the Others did have some way to communicate with the outside world… at least they did until the Hatch Implosion.
The Hostiles were on the Island for a long time before the Dharma Initiative ever arrived. Reaffirmation of the long history of the Island, furthering the mystery of the four-toed statue.
So what does this all mean? It's time to start writing a history of the Island. The big assumption that we have to make before we start is that The Others = The Hostiles. Although I'm tempted to throw out my old "Experiment Rejects" being a third group on the Island of crazy animalistic people (whose feet we saw last season dragging a creepy teddy bear), and them being the actual "Hostiles", I'll refrain. While really tempting, there just isn't enough evidence to back it at this point, at least not compared to the sheer number of connections we've seen among all the Others on the Island that would indicate they're all the same group (Patchy --> Ms. Klugh --> Tom --> Ben --> Juliet --> Ethan, etc.) – and they're the only other group on the Island.

What we are left with is the following story…

Lost Island has existed for a really, really long time, and it's been inhabited this really, really long time by a civilization we now term "the Others". Somewhere around 1975, the Dharma Initiative discovered the Island and decided to setup shop there and conduct their experiments in an effort to change the values of the Valenzetti Equation and save the world. Since we've seen that they did some substantial construction on the Island (building all their stations, laying electrical and communications infrastructures in place) it's safe to assume that they were aware of the indigenous people to the Island (aka "the Others"). Likewise, it's safe to assume that the Others were watching this construction and invasion of their Island with a quiet fear and disgust. It almost feels like a Native American Indian vs. Colonial American situation, where the Others represent the Indians and Dharma represents Cowboys.

Since Dharma was aware of these strange, potentially dangerous people, they took the necessary precautions - setting up freaky electric "fences" around their barracks, hiding their stations as much as possible, and putting procedures in place should attacks ever happen – such as the video with Candle providing instructions for the Flame if it ever comes under attack. But surprisingly, for a while, it seems that the two groups co-existed peacefully on the Island. We know that Dharma was actively recruiting and sending fresh workers to the Island as late as 1991 (since we saw Kelvin was in the Gulf War before he was on the Island).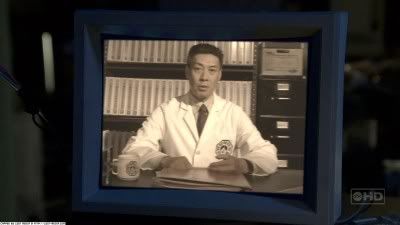 But then - for some unknown reason, since Dharma had been on the Island for nearly 20 years without major incident - in the early 1990's, Dharma decided to finally wipe out those pesky Others. What they didn't count on was the Others, when provoked, can prove to be quite the powerful enemy (remember Ethan kicking all sorts of ass in the rain during Season One? Or Ben dominating Sawyer in his cage earlier this season?) Potentially, the Others even decided that they would need more "recruits" to finish the battle, and brought in more outsiders who had "battle experience" – like Patchy!

After the battle was over, the Others pretty much gutted all the Stations or used them for their own purposes – except for the Swan Station. Why? Well, it's clear that they were aware of this Station, because they could have viewed it from the Pearl – but maybe they didn't know where precisely it was – or how to get inside of it (remember all the work it took Locke to crack that infernal Hatch?). There's also the possibility that the Others knew that Dharma protocol called for entering the Numbers every 108 minutes to prevent some sort of disaster, but didn't want to waste their time doing it, and thought it was best to leave it to some poor Dharma schmuck. Either way, this would indicate that Kelvin was actually the last Dharmite on the Island.

The food drops? Well, as we learned in the Lost Experience, those were setup to continue in perpetuity – so it wouldn't matter if there were no Dharmites left, or if communication with the rest of the world was lost – they'd still keep coming, as we saw last season.

So the Others continued living their peaceful hippie-religious-cult existence for the next ten years – until Flight 815 crashed, which brings us back to the present.

It makes sense to me. The biggest hole I can find in this theory is that the Others clearly have images of Alvar Hanso and Tom Degroot in their brainwashing video that Crazy Carl was subjected to in the Rave Room. Why would those be included if the Others weren't Dharma? Perhaps images of the enemy as a reminder of their past battle? Warnings about what happens if you don't repent and lead an Other-approved life? I'm not sure. In my mind, this still remains either a pretty compelling argument that the Others are former Dharmites, or a product of a prop guy including some fun "easter eggs" in the brainwashing video without thinking through the consequences from a storyline perspective.


Flame. As for the Flame station itself, we learned that it indeed was the central communications hub of the Island with wires running underground to each of the other stations on the Island. Unbelievably, nearly two years after Sayid encounted the weird cable on the beach, we finally learned what it was – an underwater beacon that guides the submarine (which was originally used by Dharma, but has since been taken over by the Others), and would explain how the Others could come and go from the Island in relative secrecy. It almost gives you hope that the writers really do know what they're doing, and maybe we (I) shouldn't second guess them so much. The beach cable is a prime example of something I would view as a mystery that was referenced so long ago that most viewers have long since forgotten about it – so we should have gotten answers about it sooner.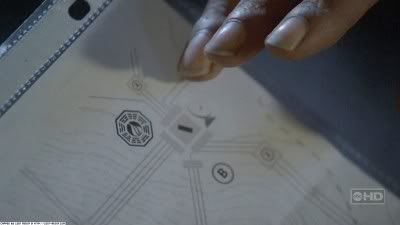 Sayid needed to find the cable back in Season One to lead him to CFL (and explain how she had electicial power for her bunker). But we couldn't have gotten answers about it until we got to the Flame Hatch, and we couldn't get to the Flame Hatch until our Survivors went on a trip to the Otherland, and they wouldn't go on that journey until Jack was captured by the Others – which really couldn't have happened any sooner than the middle of Season Two. Maybe we are getting answers as soon as possible, but we just don't realize it because we can't see the big picture. Pretty exciting if you ask me.

We have now visited all 6 Hatches – The Arrow, The Staff, The Hydra, The Swan, The Flame, The Pearl. We've also destroyed 2 of them (The Swan and the Flame), seemingly permanently left one of them (The Hydra), and have seen 2 of them basically have nothing inside them (The Arrow and the Staff). I know the writers said that Season Two was about the Hatch, and Season Three was about the Others – but until now, I didn't really feel like the Hatch story was complete since there were still outstanding Stations. Finally, I think we can somewhat complete the chapter on these Stations, and shift our focus to Otherland.



My big question about the Flame is – who planted the explosives, and what set them off? The first question is – did entering "77" actually set them off? Although Candle referenced the command in relation to "hostiles" attacking the Station – why would there be such a long delay between when the command is entered and when the explosions actually happen? Also – would it even make sense for Dharma to plant them in the first place? Okay, your Communications Station is under attack by the enemy – why would you blow it up? Wouldn't that prevent the other Dharmites from re-claiming it via battle, and then signaling for more help / rescue?


But likewise, why would the Others plant the C-4? If they wanted to destroy the Station, they could have done it a long time ago. Unless the planting of the C-4 is a more recent development, something that the Others added in case our Survivors ever stumbled upon the Station. At least there is motive there – the Others not wanting our Survivors to contact the outside world, which might bring new Dharmites or some other group that would again invade their Island. Clearly, the Others enjoy their secret Island escape, and while they probably enjoyed a lot of the perks that the Dharma Stations gave them (satellite TV, cameras to monitor other Stations, sweet records), they would be all too willing to blow them up rather than risk their very way of life.

Which means… that entering 77 didn't actually make the Flame explode. Think back to the episode – when Locke sat down at the computer, he looked up and there was a camera with a blinking red light – he was being watched, probably from the Pearl. The Others knew that the station had been compromised, and probably sent some command to set off the explosives and destroy it. But remember, the Others aren't the malicious murderous people that we think they are – so they politely wait until everyone leaves the building, and then – BOOM.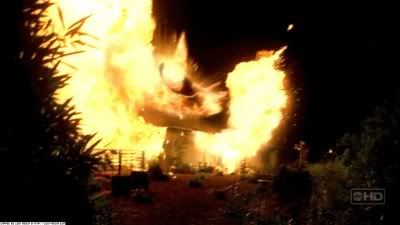 What did entering 77 originally do, back in the Dharma Days? Probably send some sort of distress signal to the other Stations / mainland that help was needed. I guess it's not important at this point, since it's now blown up. But what is important is…


Locke. Once again, we see that Locke is a slave to a computer prompting him to enter numeric commands. Man, I bet he was an uber-video game nerd pre-Island, don't you think? I know that in my initial reactions to the episode, I saw his actions as those of someone who wanted to stay on the Island forever and was intentionally destroying the Flame. But based on my thinking above, this isn't the case. Maybe his intentions were good (thinking it would send a distress signal), maybe his intentions were bad (thinking it would destroy the Flame) – but either way, it's really not his fault that the Station blew up.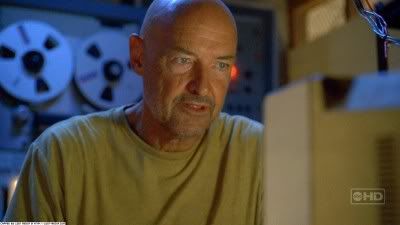 I would still blame him for being totally weird and hanging out in a back room playing chess on the computer instead of reading those Dharma Training Manuals in the basement, but I don't see his intentions as being malicious at this point.


(PS – as for how digital video was playing on such an old computer, or why you had to beat a game of chess in order to access any of the communication commands? No logical explanation for either of those, so I'll chalk them up to "willing suspension of disbelief for storytelling purposes".)


Ms. Klugh. How ironic. A character that seemed to be very important last season finally shows her face this season, and is immediately killed. Why? Well, it looks to be a product of Lost being a television show, dealing with real actors who have other responsibilities. I've read that Ms. Klugh was killed because the actress who plays her was busy with other projects, and needed to be "released" from work on Lost. I've also read that she was supposed to be killed earlier in the season, during "The Glass Ballerina" – but that the Other death was shifted to "Colleen" due to the fact that the writers also had to prematurely kill Eko (since the actor who portrays him also requested to be written off the show earlier than the show's creators had intended). In an effort to not kill two African-American characters off the show over the course of three weeks, which I'm sure some crazy bleeding heart liberals would deem to be a sign of ABC being "racist", Ms. Klugh received a temporary pardon… only to be killed as soon as possible down the road – which happened to be this episode.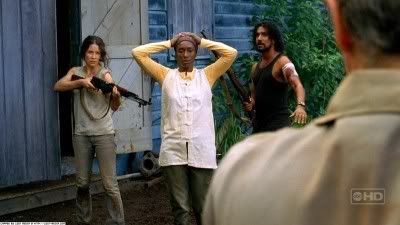 It does raise the bigger question of – what is so important that it's worth dying for? The Others are pretty hell-bent on keeping our Survivors away from their camp, or getting any information about them. Why?

In my mind, if you are the Others, you either want to kill our Survivors, kick them off your Island, or have them join you. Instead, they seem to want to keep them in the dark about the truth – but not hurt them or have them escape the Island. What would be the harm of Sayid, Kate, and Locke stumbling upon their camp and being immediately captured and thrown into a cell a la Jack? Is preventing this from happening worth dying for?

This leads me to believe that there is some greater secret to the Island that the Others are willing to die to protect. Time travel, Smokey, the Fountain of Youth – something that is so precious that the Others merely serve as guardians for it, willing to die rather than let any "outsider" find the truth and potentially spread it to the outside world. But they are also unfortunately guided by some religious principles that prevents them from simply wiping out these outsiders.

Needless to say, I'm quite anxious to see what this grand secret actually is. I get the feeling that once we find out (smart money is on this being revealed in the Season Finale, right?), our views of the Island, the Others, and the show in general will be rocked – and the plot line for the remaining seasons will no longer be about exploring the Island or understanding what is going on – but rather a battle to keep this secret. I don't know if that means Others vs. Survivors, Others and Survivors vs. Penny and Island Invaders, Others vs. Survivors vs. Dharma, or some other wacky combination, but you get the feeling that there is going to be a confrontation – and it's all going to revolve around this "secret".



Russian. Lastly, we come to the translation Russian dialogue and documents from this episode. In the past, Lost has forced me to learn about Egyptian Hieroglyphics and advanced scientific theories. But luckily, my friend and co-worker Zabe majored in Russian in college (and is somehow applying this knowledge to a job in the field of banking? Weird) and hooked me up with some rough translations, which I've supplemented with additional translations found at Lostpedia.

First, the more straightforward of the two – the dialogue between Ms. Klugh and Patchy, pre-shootout:

Ms. Klugh: "Mikhail. Mikhail! You know what to do."
Patchy: "We still have another way"
Ms. Klugh: "We cannot risk it. You know the conditions."
Patchy: "There is another way."
Ms. Klugh: "They captured us. We will not let them to get into the territory. You know what to do. That's an order."
Patchy: "We still have another way!"
Ms. Klugh: "Just do it, Mikhail."
Patchy: "Forgive me."

This is exactly what I assumed the dialogue meant, so not a whole lot of surprises there. But it's just another example of the Others being willing to die to protect their "secret".

As for the manuscript that was on the desk inside the Hatch, it's a little trickier – mainly because we can only see the second half of each line, making it hard to understand the greater meaning of the document. But here's what was visible: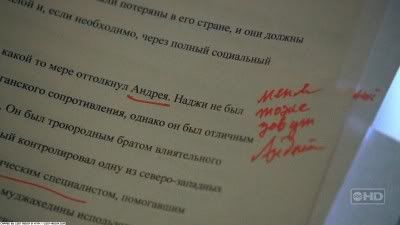 ...there were losses/casualties in this country and one should
…by force, and if necessary, after full social
…(someone) alienated/antagonized Andrea. Nadji wasn't
…Afghan resistance, however he was excellent
…he was an influential second cousin
…inspected one of the north-west
…specialist helping
... Mujahideen used against Soviet
… fundamentalist. Just like all radicals of that time, Nadij
... at his madrasah believed that they are holding back the West and
... preparing the way for Allah, so that he could erase the infidels from the face of the Earth, whereas Andrey believed that the fall of Afghanistan will become an impulse for a new worldwide revolution
... "The Pakistanis arrived today", Nadji reported with a strong accent
... We knew that the ISI would be involved. And you
... say this?" Andrey knew that
... "I thought that you

The writing in red seems to say:

"My name is also Andrey." And "I have forgotten so much about Afghanistan."

So what does it all mean?

Well, it clearly seems like Patchy is reading this document and making notes (in red) on it. The document itself is some type of description of the Soviet battles in Afghanistan, maybe even some sort of letters from someone involved in those battles. At any rate, Patchy seems to be reading them and remembering his past involvement in the conflict. It also has hints of the anarchy of Bakunin interspersed – heck, maybe it's even a document written by Bakunin!

Huge clue that gives us some greater understanding of the mysteries of Lost? No.

Another example of Lost's blatant "pro-communism" agenda? Probably not.

Something the creators threw in the episode to give us another thing to over-analyze, obsess about, keep us busy and prevent us from going outside and exercising or being social? Likely.

Well this guy isn't going to fall into their trap! It's a beautiful day and I've already spent three hours analyzing this episode. I'm not going to waste any more time on this Communist document. In your face, Lost!