Another Monday, another embarassing Bengals loss, another Lost Mobisode!
http://abc.go.com/primetime/lost/missingpieces/index?pn=index
This week brings the ridiculously titled "Adventures of Hurley and Frogurt". For those who don't remember (like me, before I checked out Lostpedia), Frogurt is the nickname for a Lostie who apparently used to sell frozen yogurt before the crash. He was referenced once by Bernard as someone who was helping him build his giant rock "S.O.S" on the beach, but never seen... until now.
It turns out his real name is Neil, and he is about as freaky looking as Ethan!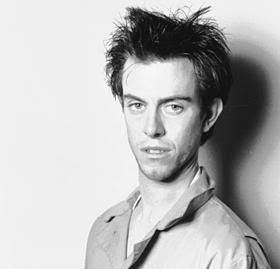 Could this be the introduction of a new Survivor? Perhaps, but I'm hoping it's actually meant to serve another purpose.
This scene takes place right before the dual-murders of "Two for the Road", and shows that the pseudo-cute Libby had more than one potential suitors in the Lost Camp. For me, this two minute scene serves not to introduce Frogurt - but to remind the audience of Libby.
If you think about it, Libby is the only Survivor to die that didn't get a proper conclusion to her story. There is still a ton that we don't know about her, but the Lost producers have promised that someday we would get to know why she was in the mental institution with Hurley and her possible connections with Dharma.
Here's hoping those answers come this season (maybe even in the 8 episodes already in the can?), and that "The Adventures of Hurley and Frogurt" serves as a mini-reminder of Libby for all the die-hard fans out there.
(PS - here's also hoping that the resumed talks between the writers and studios today lead to progress, and Lost gets its full 16 episode season in the spring! Please!)