So, during "The Hunting Party", Jack's wife Sarah mentions that she has been cheating on Jack. But with who? Here was my immediate thought:
Remember the picture that Jack looked at inside the Hatch when they first met Desmond?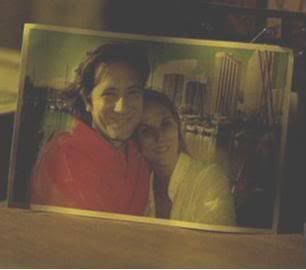 Is that Sarah?!
Per Currin's request, here is a picture of Sarah:
Per McCullough-Desmond's request, here are Jack's reactions to the picture from "Orientation".
Before:
After:
Let me know your thoughts.